I'm not sure what I'm going to do when Twitter finally moves to a Facebook-like algorithm for its timeline as they keep threatening to do (I cling desperately to my 3rd-party app, Tweetbot, which hasn't yet been forced into obsolescence). Twitter is my main source for news and content about my dorky hobbies and an algorithmic timeline would ruin how I use the platform. Sure, Twitter can be a cesspit of humanity but I also regularly find out about new games, books, museum exhibitions and more from the interesting people I follow.
One recent gem I mined from Twitter was discovering a Meetup group called StoryCode DC, a group of storytellers interested in telling stories in unique ways. What caught my attention was an upcoming event of theirs that would use a geolocation app for an immersive fictional experience. That sentence contained all my favorite words.
Investigating further I discovered that the event in question would feature an app called VoiceMap to tell a serialized story. VoiceMap hosts segmented pieces of an audio file and you unlock those bits of audio by physically traveling to certain waypoints, your phone's GPS verifying that you're in the right place. VoiceMap's design seems primarily intended for history tours but by publishing this particular story it was attempting to branch out into something new. The design of the app seemed solid, and I was especially interested in its claim that it gives audible walking directions as part of the experience, so you don't have to constantly pull out your phone mid-trip. That's something that I've found to be cumbersome and experience-breaking with other, similar apps.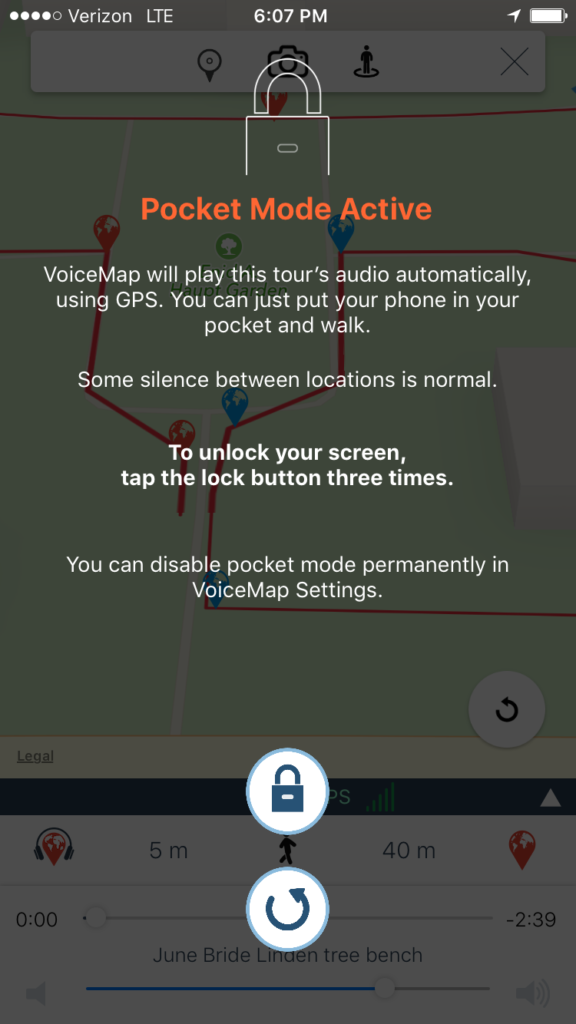 The serialized story, a sci-fi mystery of sorts written by Kate Gorman, seemed perfect for the medium and location. We would be meeting by a Metro station near the National Mall in Washington, D.C., and the chapter would culminate at a garden surrounding the Smithsonian Institution offices (which are housed in this crazy castle structure). I was officially and thoroughly intrigued.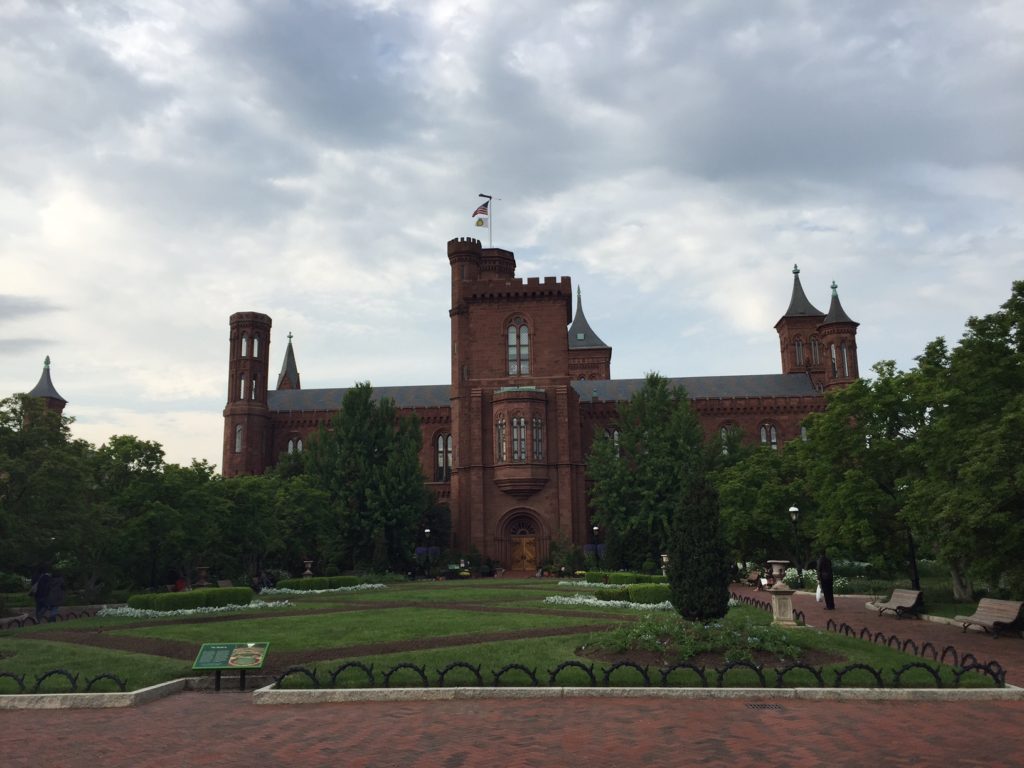 Arriving late and harried by being stuck at work longer than I had hoped, I immediately spotted the group, identifying them by their enthusiastic pointing at each other's phones. I introduced myself and chatted up the author who was there to follow along and answer questions. After everyone settled, we were off, the story's narration telling us which way to go.
I've done this sort of thing a handful of times now, most notably experiencing my friend Stephen Spotwood's spectacular site-specific podcast play Walking the City of Silence and Stone (which demands a blog post of its own), but this was the first time I've ever done it with other people. It's a weird thing, walking along, entranced by a story that melds so closely to your surroundings, and yet having to be somewhat conscious of others in order to keep pace with them. While other, uninvolved people become pieces of scenery in this audio landscape, these fellow participants intrude on your secret story. Don't get me wrong, these other actual people seemed perfectly nice and they'd be totally right to say the same about me being there. Also, when I later went off by myself to experience Chapter 2, I came to realize that doing this thing with other people was useful, that they forced me to slow down. Chapter 2's waypoints were more spread out and I had a hard time turning off my long city-dweller stride, resulting in a couple audio clips being played prematurely.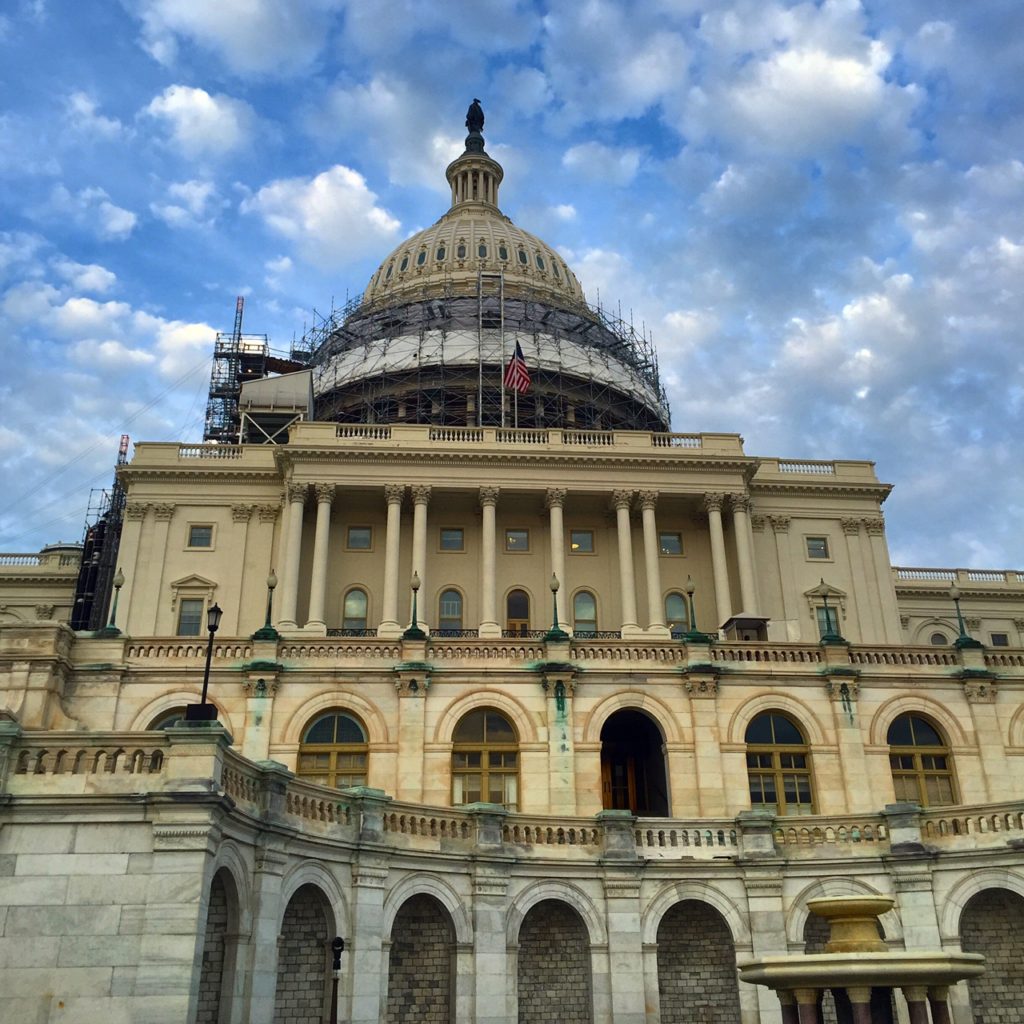 The VoiceMap app is a really great piece of work, bolstered by Kate Gorman's well plotted story waypoints. The app's GPS readings were quite consistent on that cloudy day, something I had doubts about considering my experience with GPS games in general. Bad weather and tall buildings can often make for a bouncy signal. Having directions built into the narrative was awesome and at times surreal. We'd approach a junction of paths and with perfect timing the narrator would tell us to take the left one down a staircase. It kept me solidly immersed in the narrative and I didn't have to worry about taking a wrong turn. If for some reason you go terribly off course the app's interface has an easily-navigable map as well as a straightforward, plaintext list of where each story waypoint is located. (an update came along today that added a sound notification if you're off track)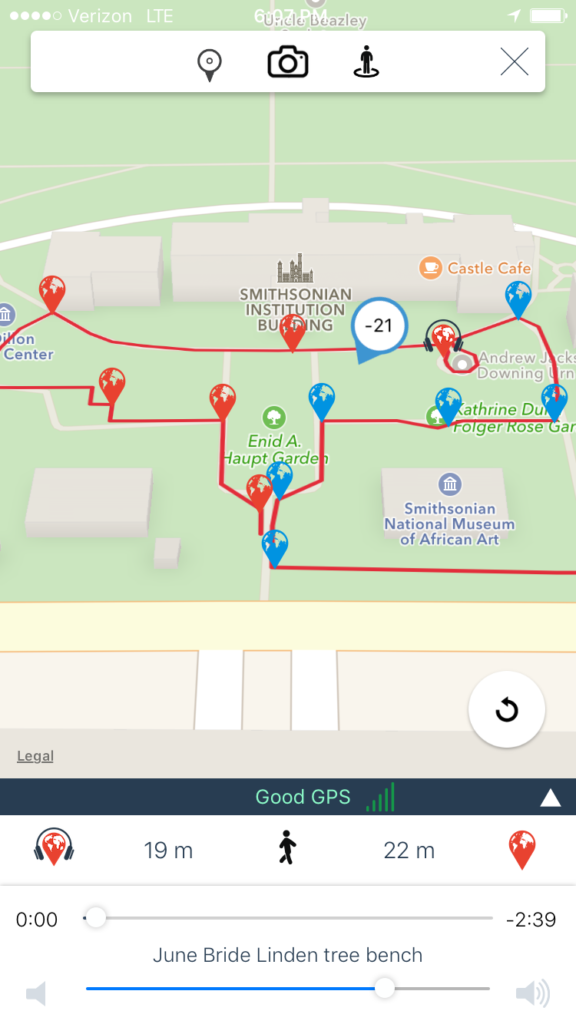 I've always had an issue with my focus during this kind of immersive storytelling, especially if it occurs in an interesting place that I've not explored before. Either I'm taking note of my surroundings or I'm absorbed in the story– rarely can I process both things. Kate Gorman's story does a great job weaving the things you see on your walk into the narrative so you can appreciate the physical objects around you, but still pay attention to the plot. She took advantage of a format that demands a prescriptive journey where other, more free-form immersive stories I've experienced couldn't describe their setting too deeply for fear of the user not being in the right spot. This format could be tricky if your audio clips are too long and the user walks too quickly, but for the most part this story was planned out very well.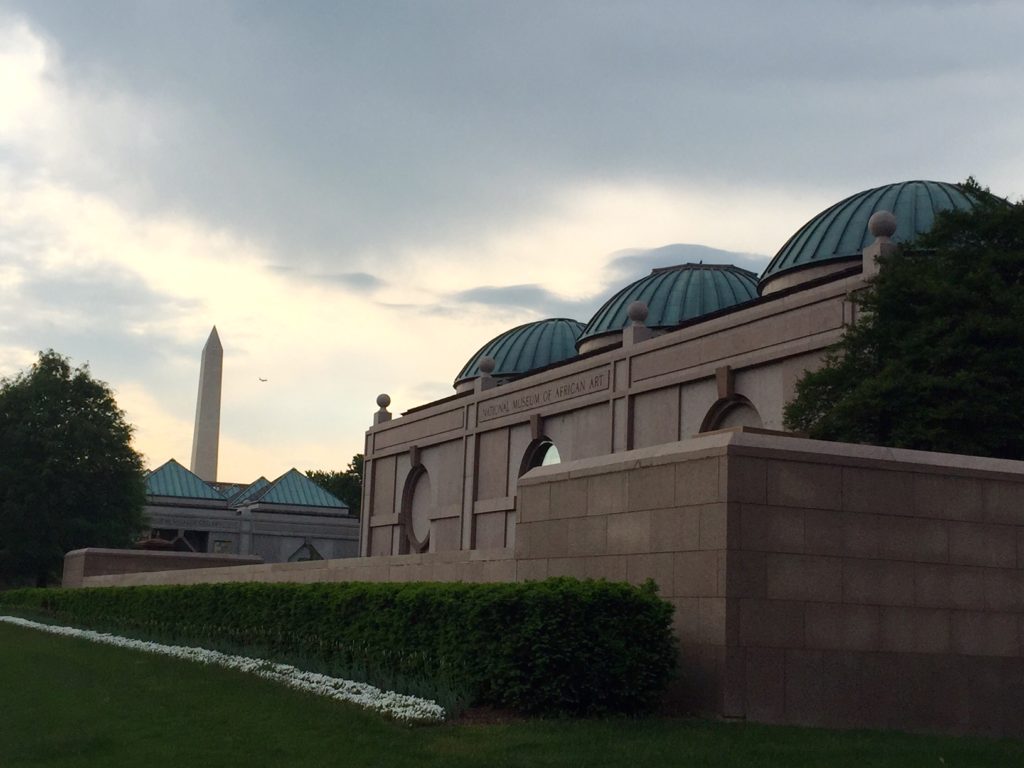 That evening I had hoped to move on to the third installment of the story since the story was just starting to heat up but I ran out of time and daylight. I need to hurry, Kate mentioned that Chapter 4 of this yet unnamed narrative is in production. I'm thankful that I stumbled onto this event and am particularly excited by discovering VoiceMap since this is exactly what I recently discussed with someone also interested interactive fiction. We were joking that we should bully a mutual programmer friend into developing for us a custom geolocation app meant for immersive storytelling. VoiceMap is exactly that and it's done very well. I can't wait to see what else can be done with it.