Going over the edge, beautifully
One quiet weekend some time ago, I randomly decided to play the adventure game The Journey Down after some screenshots on the Adventure Game Studio forum caught my eye. I soon found myself enjoying a lazy afternoon with an awesome game full of cheerful characters, good humor, and amazing art. I had such a great time with The Journey Down that I wanted to learn more about its unique style, and the game's developer, Theodor Waern of Skygoblin, kindly answered a few of my questions.
I've been keeping on eye on Skygoblin's site in anticipation of the next installment in the series—I can't wait to see what crazy adventure Bwana and Kito will find themselves in next.
Meanwhile, Skygoblin hasn't been idle. They've completely redone the first episode of The Journey Down, moving away from the AGS engine and instead creating a new version of the game using their own custom-built structure. The moment you start up the remake of episode one it's quite clear as to why Skygoblin opted for an upgrade.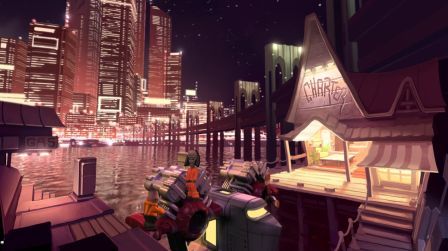 I had already found the art in the original version to be gorgeous but this remastered version takes its character animations and its marvelous backgrounds to a level that is best summed up as "professional".
My initial experience with The Journey Down was buoyed by its exhuberant, happy-go-lucky characters and this new version builds on that good feeling with expert voice acting by perfectly cast actors—they talk exactly how I imagined the characters would sound. I love The Journey Down's design but it's the game's characters that make it so enchanting. Bwana is care-free incarnate and you can't help but cheerfully go along with whatever mischief he and Kito start. Their charm is one of the games' strengths and it was well worth playing the game again to revisit them.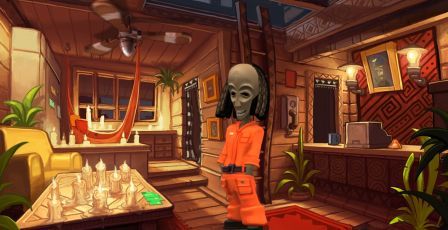 Playing through the new version of The Journey Down was a lot of fun and its few tweaks to the gameplay and amazing graphics made it feel like I was playing a whole new game. It's great to see Skygoblin branching out and taking what used to be an indie project and turning it into a game that deserves to be a commercial success.