Augmented Reality IKEA saves only some of your sanity.
There are few things that render me more gullible than shopping at IKEA. Every time we go I forget prior trauma, mesmerized by the idea of this sinisterly-designed home store that has all kinds of things I never knew I needed. In the end, however, it's always a death march toward the store's exit.
We were on the hunt for patio furniture and it turns out that IKEA just got into the business of such things, and being IKEA, the furniture they had was significantly cheaper than what we were finding elsewhere. It became clear that allen wrenches and those bolts that screw into those little threaded discs would be in our future once more. Oh boy.
It was an excuse though, to officially try out IKEA's new augmented reality app. I recently upgraded my phone (iPhone 8) in part so I could check out everything being released using Apple's new ARkit. Most of these games/experiences seem like junk but I figure there'd be gold somewhere in that mountain of app store trash. IKEA's app has you go through their seemingly full catalog of furniture, select the piece you're thinking about buying, and then place it in the real world context of your messy living room.
Luckily in this scenario we were searching for patio furniture so we had a little more empty space to work with outside.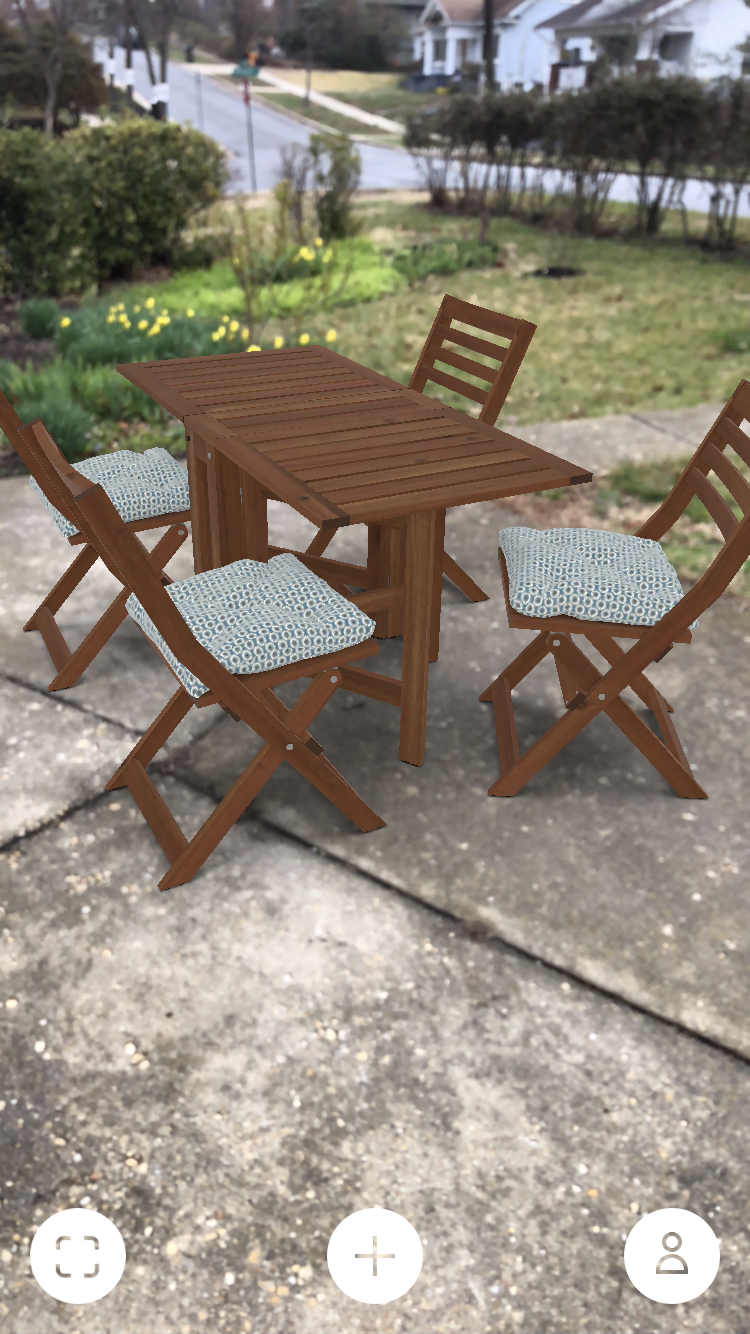 I must say that the app actually works fairly well. You find the piece you want, you're able to manipulate it within the space of the flat surface you're working with through pinching and zooming, and then can plop it down wherever. And with what makes AR so charming and magical, you can then walk around the piece and it stays put within the context of the space.
It's a lot more tricky indoors as the app doesn't really sense other objects very well. (It managed all those Hotwheels and Legos in my  video above pretty good though.) The digital piece of furniture will clip through other things in the scene which instantly breaks the fantasy. The furniture rendered isn't very well-textured either so it feels like a giant game of The Sims (oh my goodness, an AR game of The Sims where they live and walk around your real house? Cut me a check please.) Although, I have no doubt as the technology improves the rendering of the furniture will too.
We got the patio furniture and, actually, the app was indeed helpful in visualizing how the set would look outside our house.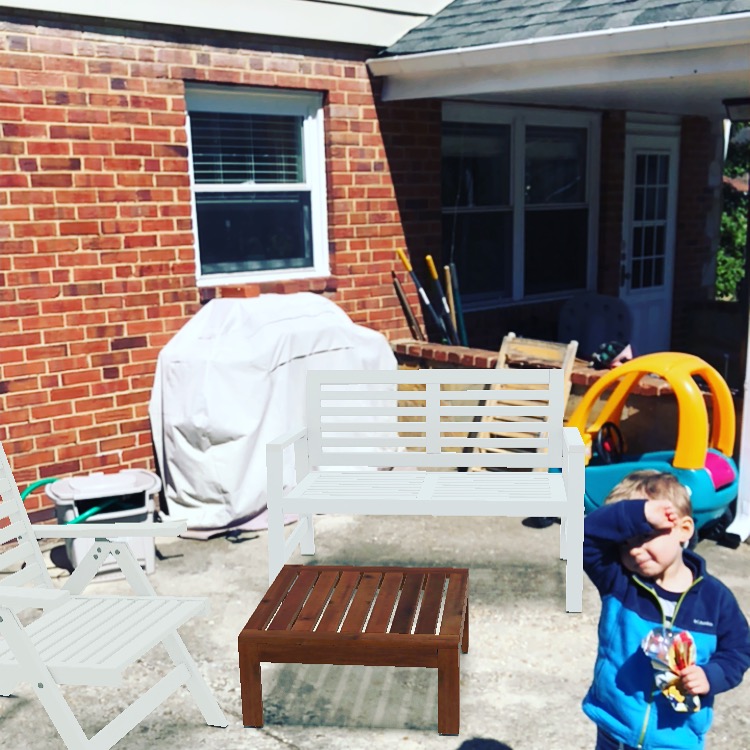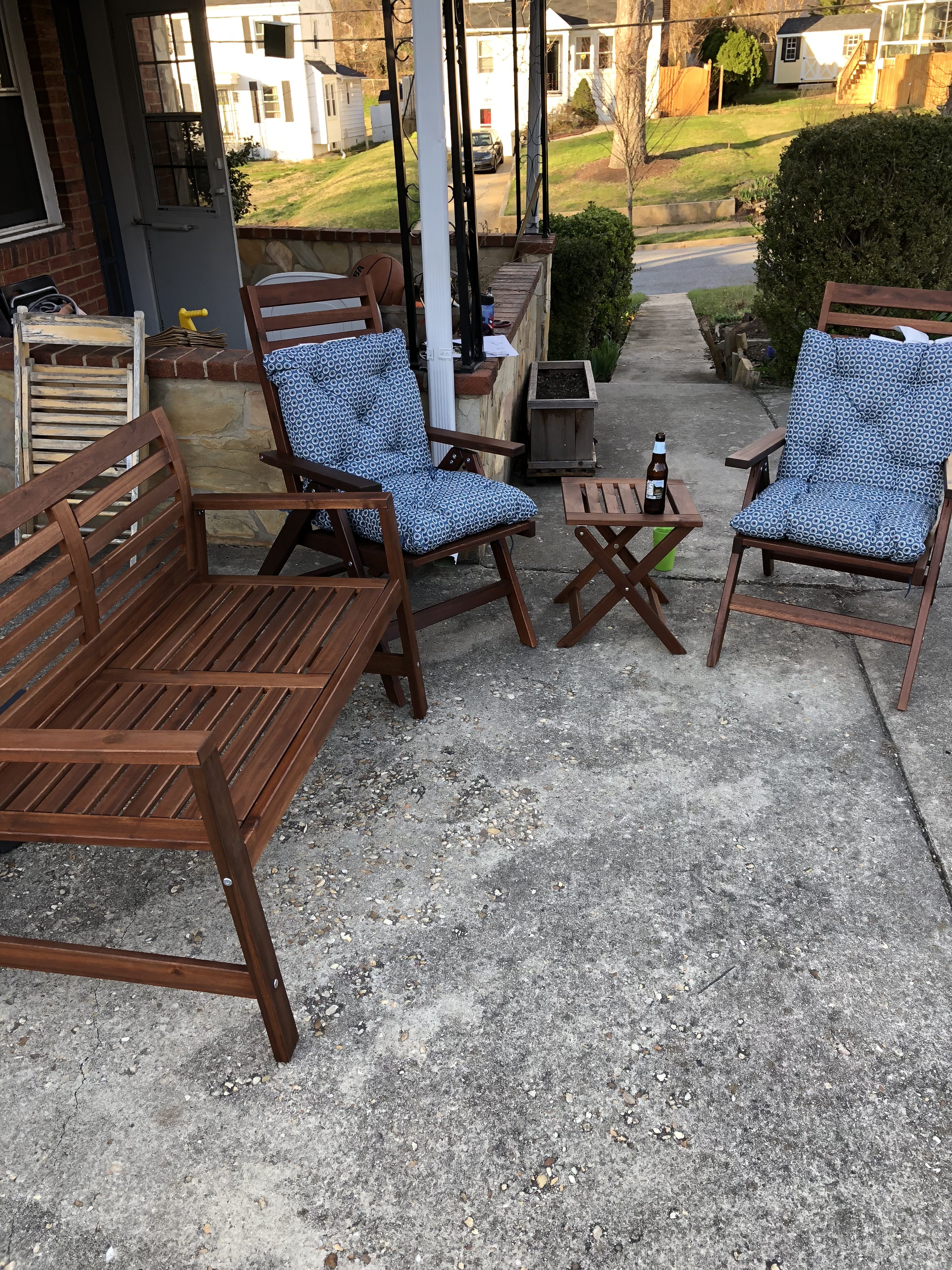 Um, so, did I REALLY just write 400 words about buying stuff from IKEA? As I've written here many times, I love exploring tech that interacts with the real world in interesting ways and frankly, augmented reality is booming right now. Sotheby's has debuted a real estate AR app for staging a house. Target is reportedly about to debut their own app. A tidal wave of other consumer-driven apps will soon overwhelm my Google Alert. It will mostly be yucky, marketing campaign trash and most of them will be poorly designed and weakly executed. The race is on.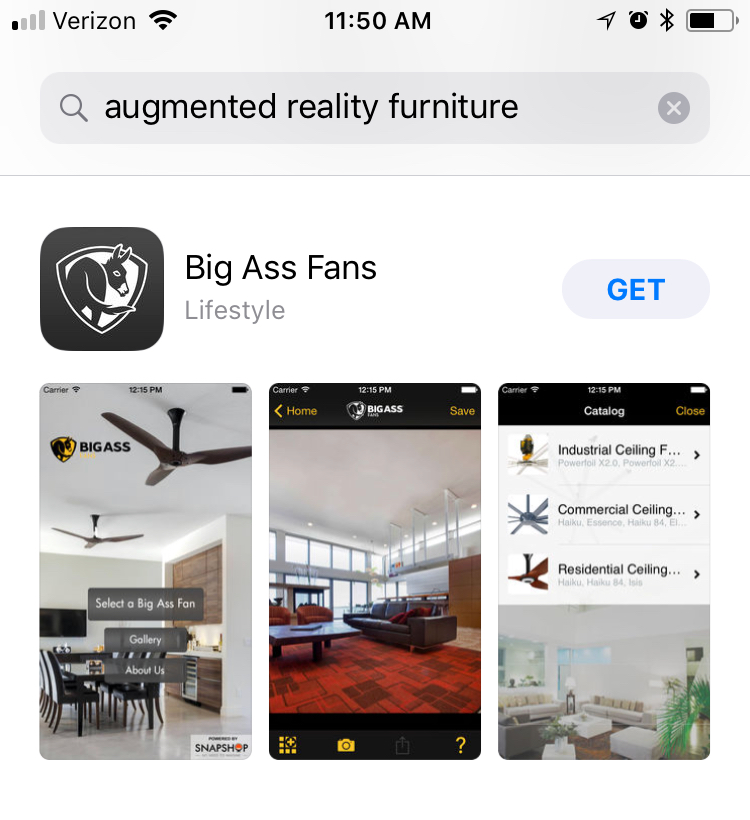 I actually don't mind the practical-leaning stuff, even if it comes with a whiff of capitalism. We were going to buy the furniture regardless of any app, this just made things a little bit easier to figure out. I don't see any augmented reality app becoming an integral part of daily existence, mainly they'll just be neat and occasionally helpful. I've deleted the IKEA app from my phone to save space and because I've accomplished my goal. I may download it again later should the need arise but it's hardly something I require immediate access to at all times.
What I'm really hoping for is to see some cool games and interactive art experiences come out of this augmented reality race. Perhaps one day my living room will be clean enough so I have the proper space to try these things without having to sweep away piles of Legos.
(yeah right.)
**UPDATE**
Well, they did it. They got me to reinstall the IKEA Place, augmented reality app. It turns out that the app has a hidden, secret portal to another dimension. Seriously.